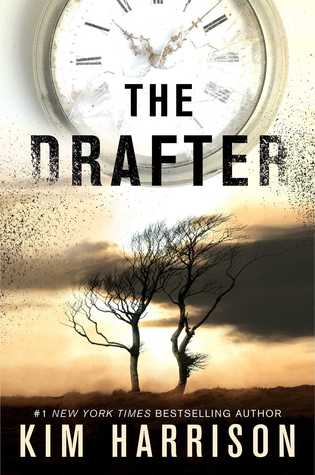 The Drafter
Author:
Kim Harrison
Series:
The Peri Reed Chronicles
Publication:
Gallery Books; First Edition edition (September 1, 2015)
Description:
In the first explosive book in the Peri Reed Chronicles, Kim Harrison, #1
New York Times
bestselling author of the Hollows series, blazes a new frontier with an edge-of-your-seat thriller that will keep you guessing until the very end.
Detroit 2030.
Double-crossed by the person she loved and betrayed by the covert government organization that trained her to use her body as a weapon, Peri Reed is a renegade on the run. Don't forgive and never forget has always been Peri's creed. But her day job makes it difficult: she is a drafter, possessed of a rare, invaluable skill for altering time, yet destined to forget both the history she changed and the history she rewrote. When Peri discovers her name is on a list of corrupt operatives, she realizes that her own life has been manipulated by the agency. Her memory of the previous three years erased, she joins forces with a mysterious rogue soldier in a deadly race to piece together the truth about her fateful final task. Her motto has always been only to kill those who kill her first. But with nothing but intuition to guide her, will she have to break her own rule to survive?
My Thoughts:
THE DRAFTER begins a new series set in Detroit in the year 2030. The main character is Peri Reed who is a drafter. She can change time but as a consequence needs an anchor to help her reconcile the two memories. She works for an organization called Opti which uses drafters and anchors to maintain political stability, fight terrorists, and do other things for the good of humanity. At least, that is what Peri believes is Opti's mission and she is proud to be one of their soldiers.
The Alliance is an organization of drafters and anchors who are trying to bring Opti down because they know that Opti is not working for the good of humanity but for the good of a handful of rich families. When Peri comes upon the Alliance in the person of Silas she comes to question the memories that she has.
This was a twisty story and, since it was told from Peri's viewpoint, we only know what she knows. Since her memory is being manipulated, what she knows keeps changing. I found it confusing at first but really came to like Peri who was trying so hard to find out what was real and to reclaim herself.
I will be eager to find out what happens next for her.
Favorite Quote:
"You're nothing but a little bitty girl," he said, reaching for her.

"I prefer the term fun-size."

I got a copy of this one from Glose.com.
You can buy your copy here
.