Waiting on Wednesday is a meme hosted by Jill at
Breaking the Spine
. She has a linky widget at her site each week for your post and to make it easy to find posts by other people.
The purpose of the meme is to spotlight books that we are eagerly anticipating. It is fun to take a look at what others are waiting for.
I have noticed that it has expanded my wishlist though. Be warned!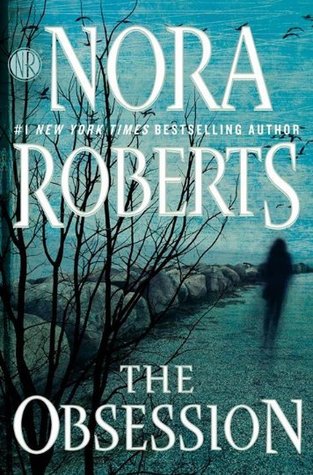 The Obsession
Nora Roberts
April 12, 2016
I am currently waiting for the newest Nora Roberts - The Obsession. In fact, I ordered a copy for my Kindle on December 5 because I am so eager to read it. I love all her writing and can't wait to read her latest romantic suspense title. Here is the description from Amazon:
"She stood in the deep, dark woods, breath shallow and cold prickling over her skin despite the hot, heavy air. She took a step back, then two, as the urge to run fell over her."

Naomi Bowes lost her innocence the night she followed her father into the woods. In freeing the girl trapped in the root cellar, Naomi revealed the horrible extent of her father's crimes and made him infamous. No matter how close she gets to happiness, she can't outrun the sins of Thomas David Bowes.

Now a successful photographer living under the name Naomi Carson, she has found a place that calls to her, a rambling old house in need of repair, thousands of miles away from everything she's ever known. Naomi wants to embrace the solitude, but the kindly residents of Sunrise Cove keep forcing her to open up—especially the determined Xander Keaton.

Naomi can feel her defenses failing, and knows that the connection her new life offers is something she's always secretly craved. But the sins of her father can become an obsession, and, as she's learned time and again, her past is never more than a nightmare away.