It's Monday, What Are You Reading? is a meme hosted by Sheila at
Book Journey
.
It's Monday! What Are You Reading? is where we gather to share what we have read this past week and what we plan to read this week. It is a great way to network with other bloggers, see some wonderful blogs, and put new titles on your reading list.
Just two more days and I'll be on Christmas Break. I can't wait to be able to sleep in and read all I want. My brother is planning to come to my house if the weather permits. Hopefully, the weather will be good on Tuesday. Otherwise, he'll try again on Friday and spend the weekend with me. I have been planning menus and have done shopping. I'm ready and hope I don't have to eat all that I've planned by myself.
I hit a blog milestone this week when my 2000th post went live. I never imagined that I would do so many when I began this blog as a requirement for an online class I was taking. My first post was on January 24, 2008. I'm at 1706 posts on my other blog too. I started that one on Dec. 30, 2009.
Read Last Week
I read
Gifted
by Kelley Armstrong which featured two stories. Gabriel's Gargoyles is in her Cainsville World and The Puppy Plan in in her Otherworld series. Both were entertaining. I don't plan to review this one.
I also read
Hunt
by Rachel Vincent which is a short story that begins her new spinoff series. I enjoyed this one and am looking forward to the novels. I won't be reviewing this one either.
Night Shift
by Nalini Singh, Ilona Andrews, Lisa Shearin and Milla Vane. I hadn't read Lisa Shearin before and have discovered a new favorite author. I enjoyed both the Singh and Andrews story. I couldn't get into the one by Vane and will have to try again another day. My review will be posted on January 10.
I also read
Polaris
by Mindee Arnett which is the sequel to Avalon. This is YA science fiction and was an action-packed adventure. Science fiction fans will enjoy this one. My review will also be posted on January 10 for this book.
I finished out the week with two romances from my review stacks.
The Boy Next Door
by Katie Van Ark is a romance between two skating partners who have been best friends since pre-school. Now 17, Maddy would like to change her friendship into a romance but Gabe hasn't ever had a relationship that lasted more than two weeks. Besides a really nice romance, this book tells a lot about competitive figure skating. My review will be posted on January 14.
Too Hot to Handle
by Katie Rose is a baseball romance. The management hires Nikki to clean up the images of baseball's bad boys. Jake is the star shortstop. There's a bet that is going to come back to bite Jake and lots of hot scenes. I really liked the characters in this one. My review will be posted on January 15.
Currently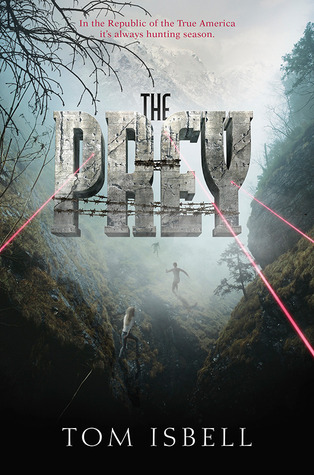 I am reading
The Prey
by Tom Isbell. It is the first in his YA dystopian The Hatchery trilogy. It is supposed to be similar to
The Maze Runner
(which I haven't read) and
The Hunger Games
(which I have).
Next Week
Twisted Fate by Norah Olson and Bastion by Mercedes Lackey will be first.
Playlist for the Dead by Michelle Falkoff and Bring on the Heat by Katie Rose are next.
If time permits I will also read The Inquisitor's Mark by Dianne K. Salerni and Beastkeeper by Cat Hellison.
All the YA books are from my review stack and all the adult books are from my TBR mountain.

Reviews Posted
Want to See What I Added to My Stack Last Week?
Ms. Martin Teaches Media (No new YA books this week.)
What have you been reading? Leave me a link and I'll be sure to visit.