Happy Friday everybody!
Book Beginnings
on Friday is now hosted by
Rose City Reader
.
The Friday 56
is hosted at
Freda's Voice
. Check out the links above for the rules and for the posts of the participants each week. Don't dig for your favorite book, the coolest, the most intellectual. Use the CLOSEST.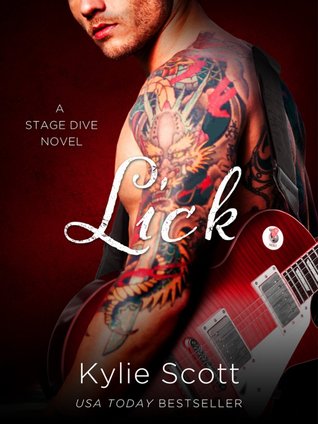 This week I am spotlighting
Lick
by Kylie Scott. I've had this first book (and all the rest, too) on my Kindle for quite a while. Lick was added on June 2, 2014. Here is the description from Amazon:
Waking up in Vegas was never meant to be like this.

Evelyn Thomas's plans for celebrating her twenty-first birthday in Las Vegas were big. Huge. But she sure never meant to wake up on the bathroom floor with a hangover to rival the black plague, a very attractive half-naked tattooed man in her room, and a diamond on her finger large enough to scare King Kong. Now if she could just remember how it all happened.

One thing is certain, being married to one of the hottest rock stars on the planet is sure to be a wild ride.
Beginning:
I woke up on the bathroom floor. Everything hurt. My mouth felt like garbage and tasted worse.
Friday 56:
Quietly, Mal shut the door, facing off against his friend. I hesitated, hanging back. All right, so I skulked in a cowardly fashion. Whatever.