Happy Friday everybody!
Book Beginnings
on Friday is now hosted by
Rose City Reader
.
The Friday 56
is hosted at
Freda's Voice
. Check out the links above for the rules and for the posts of the participants each week. Don't dig for your favorite book, the coolest, the most intellectual. Use the CLOSEST.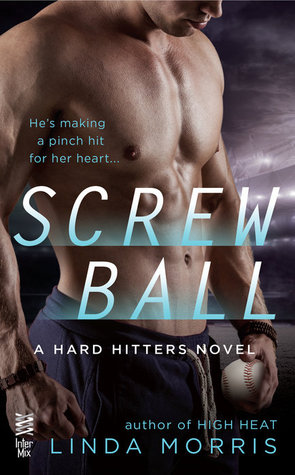 This week I am spotlighting
Screwball
by Linda Morris. I got this eARC from NetGalley. I chose it because I'm a fan of sports romances. Here is the description from Amazon:
Passion dominates the diamond in the second novel in this fun and flirty baseball romance series by the author of High Heat.

Paul Dudley, president of the Plainview Thrashers, is spinning out of control. Preserving his family's baseball legacy in these tough times takes everything he's got, and constant clashes with his father have left him struggling for authority over the team and even his own future. So when sports reporter Willow Bourne, a one-night-stand from a year ago, walks back into his life, he knows he can't give into his feelings for her—no matter how strong they are.

Willow never expected to see Paul again, and she's got her reasons for keeping her distance. Except the more time she spends around Paul, the harder it is to hide her secrets—or stop herself from falling head over heels.

As the sparks between them fly, Paul discovers what Willow has been concealing from him, leaving him with a difficult choice—keep the team his top priority or make his own legacy by following his heart...
Beginning:
When had St. Petersburg nightclubs gotten so decadent? Willow Bourne hadn't gotten out enough lately to know. Since The Breakup, she hadn't felt much like doing anything.
Friday 56:
The separation would last only six weeks, a blink of an eye compared to the long future she had ahead of her as a parent. Jack would be fine with her mom.