Book Beginnings on Friday is now hosted by Rose City Reader.
The Friday 56
is hosted at
Freda's Voice. Check out the links above for the rules and for the posts of the participants each week.
Don't dig for your favorite book, the coolest, the most intellectual. Use the CLOSEST.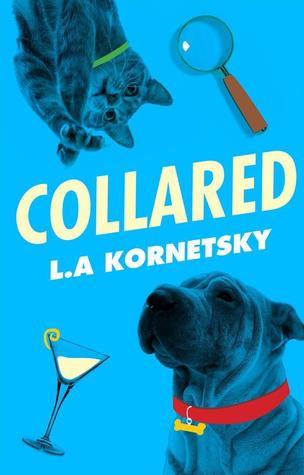 This week I am spotlighting Collared by L. A. Kornetsky. This is a mystery that has been on my TBR stack since Jan. 3, 2013. I chose this one because L. A. Kornetsky is a pseudonym for Laura Anne Gilman who also writes an urban fantasy series I like. Here is the description:
They rely on animal instincts…

Meet "Gin" and "Tonic." She's a dog person. He's a cat person. But when these two friendly rivals team up to solve a mystery, you can bet their pets aren't the only ones getting collared…

Ginny Mallard and her shar-pei, Georgie, are about to run out of kibble and cash, unless she digs up another client for her private concierge business. So she heads to her neighborhood Seattle bar, Mary's, to sniff out an opportunity. Or a gimlet or two. The bartender, Teddy Tonica, is usually good for a round of challenging banter, and Georgie is oddly fond of his bar cat, Mistress Penny.

Before she can say "bottoms up," Ginny lands a job tracking down some important business papers that have gone missing—along with the customer's uncle. If Ginny hopes to track him down, she'll need more than her research skills: she'll need a partner with people skills—like Tonica.

This is one dangerous case that's about to go to the dogs—unless man, woman, cat, and canine can work together as one very unconventional crime-solving team.
Beginning:
The cat contemplated the distance, readied her muscles, and leapt. Her paws landed within an inch of her intent, and her hindquarters tucked in nicely. Dats did not preen over basics like that, but there might have been an extra curl to her whiskers as she continued along the rooftop.
Friday 56:
This was all Ginny Mallard's fault. She had talked him into agreeing to help, gotten him to promise, and now was pushing him into talking to people who took questions seriously.