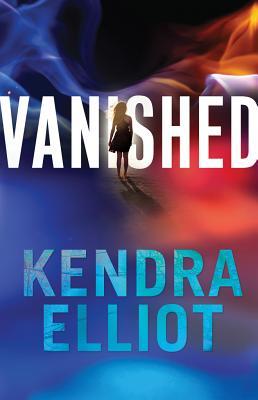 Vanished
Author:
Kendra Elliot
Publisher:
Montlake Romance (June 17, 2014)
Description:
When an eleven-year-old is abducted on her way to school, the FBI doesn't waste a moment, sending agents to scour the area and embedding Special Agent Ava McLane with the distraught family. In the eye of the storm is local detective Mason Callahan, whose life is crumbling to pieces—he's related to the victim, and his longtime confidential informant has just been murdered.
Both he and Agent McLane hole up in the victim's family home. Every second counts in a kidnapping case, and the stakes keep rising the longer the girl is missing. As Ava and Mason struggle to hold the family together in their darkest hour, the two investigators find themselves drawn to each other.
My Thoughts:
VANISHED was another engaging, heart-pounding suspense novel from Kendra Elliot. The main crime is one that sends chills up the spine of any parent - a child abduction. Detective Mason Callahan learns that one of his confidential informants has been murdered and then he gets the call that his ex-wife's eleven-year-old stepdaughter has been kidnapped. Mason is close to his ex-wife and her new husband. After all, they have had the major responsibility of raising Mason's son Jake. Mason is married to his job. It caused the break-up of his marriage and is about the only thing that gives his life meaning.
The FBI pulls out all the stops to try to find young Henley Fairchild. Agent Ava McLane is embedded into the family to help them while the investigation is going on. Since Mason is also staying with the family to be their public spokesmen and liaison with the police, the two of them get to know each other. First of all, the respect each other's competence and dedication. But soon the respect turns to romance. Both of them are wary because of previous bad relationships.
The tensions just keep ratcheting up in this thriller as clues are found and investigated and as evidence builds that Mason is the one who killed his confidential informant. Mason knows he is being framed but his main concern is for finding Henley. It takes a long time, and Mason spends a lot of time in denial, before they realize that the two crimes are connected.
I like that the characters in Elliot's romantic suspense titles are multi-dimensional people. Ava McLane is also trying to deal with her mentally ill, drug-addicted twin sister while trying to concentrate on finding Henley. She fears that she might become like her sister and she feels so helpless because she can't help the sister who doesn't think that anything is wrong with her.
This story was hard to put down and kept me reading late into the night. I highly recommend it.
Favorite Quote:
He didn't feel right raiding Robin and Lucas's refrigerator for food, even though they expected him to eat there. There was plenty of food because neighbors had dropped off casseroles left and right. When people didn't know what to say, they made food and brought it over. He probably could have found something healthier in one of the casseroles. One of these days, his fast-food diet was going to kill him. Preservatives. Shouldn't those make him live longer?
Kendra Elliot sent me a copy of this one.
You can buy your copy here
.