Happy Friday everybody!
Book Beginnings
on Friday is now hosted by
Rose City Reader
.
The Friday 56
is hosted at
Freda's Voice
. Check out the links above for the rules and for the posts of the participants each week. Don't dig for your favorite book, the coolest, the most intellectual. Use the CLOSEST.
Beginning:
"We have to be quiet."

Her sister's voice trembled, but her bound hands were steady, pressed against Maggie's shoulder. In the darkness, Erica's touch anchored and soothed her. But it couldn't drive away the fear, thick in the back of her throat.
Friday 56:
"What?" Adrianna demanded. "We have to tell her the truth! She's in charge. And anyway, maybe Lucas knows something! Kayla could, like, die, Becky. She's diabetic. She needs insulin, remember? And that's like, if she wasn't human-trafficked or something."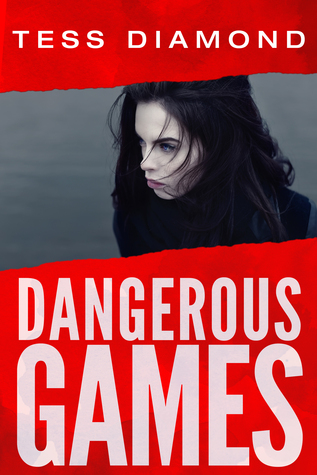 This week I am spotlighting
Dangerous Games
by Tess Diamond. The author approached me on GoodReads and asked if I wanted to read her self-published book. I liked the book description and said I would read it. Here is the description that sucked me in:
A thirteen year-old girl has been taken - and Special Agent Maggie Kincaid is the only one who can get her back.

When a Senator's daughter goes missing, every minute counts. The FBI's best hostage negotiator, Agent Kincaid, knows what it's like to be a terrified victim. Kidnapped as a child, those memories haunt her every day - and give her an insight into the evil mind behind this deadly crime.

But the Senator's family has other plans, and have brought in ex-forces security expert Jake O'Connor to oversee negotiations. He's got secrets of his own, and doesn't play by the same rule book. With time running out, Maggie and O'Connor will have to overcome their differences to keep this case from ending in tragedy.