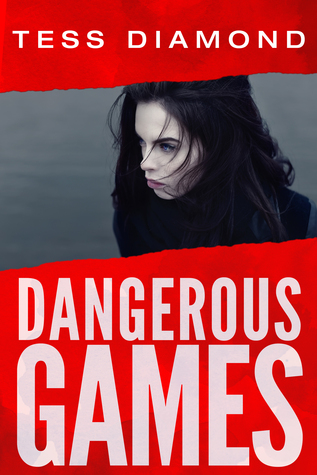 Dangerous Games
Author:
Tess Diamond
Series:
O'Connor & Kincaid Book 1
Publication:
Tess Diamond Books (November 3, 2015)
Description:
A thirteen year-old girl has been taken - and Special Agent Maggie Kincaid is the only one who can get her back.
When a Senator's daughter goes missing, every minute counts. The FBI's best hostage negotiator, Agent Kincaid, knows what it's like to be a terrified victim. Kidnapped as a child, those memories haunt her every day - and give her an insight into the evil mind behind this deadly crime.
But the Senator's family has other plans, and have brought in ex-forces security expert Jake O'Connor to oversee negotiations. He's got secrets of his own, and doesn't play by the same rule book. With time running out, Maggie and O'Connor will have to overcome their differences to keep this case from ending in tragedy.
My Thoughts:
Maggie Kincaid is a former hostage negotiator. She left the FBI after a case when wrong in Arundel Mills. Her former mentor calls in a favor when the diabetic fourteen year old daughter of a Senator is kidnapped. The mentor puts Maggie in charge of the negotiations. Right away she butts heads with Jake O'Connor who is a former Army Ranger and on the Senator's security team.
Maggie also has to deal with her former fiance and some colleagues who seem glad that she failed at Arundel Mills. Maggie is such a good negotiator because she knows what it is like from the victim's side. She was kidnapped with her older sister when she was nine. Maggie escaped but her sister died. That trauma has shaped Maggie's life and still causes nightmares today.
It doesn't take long for Maggie to start thinking that something fishy is going on. Things just aren't adding up for her. She begins to wonder what the Senator and his policy advisor are up to. The Senator isn't showing the right emotions for the father of a kidnapped child.
I thought the story was well-written and the characters were well-rounded. I did have some unanswered questions as I was reading. I found it hard to believe that someone who had been out of the FBI for two years would be called back in and put in charge of a high profile case no matter how gifted she was as a negotiator. I also wondered what Maggie had been doing for the past two years.
I liked the relationship that was growing between Maggie and Jake though it did feel a little bit like "insta-love." The book was too short, at 113 pages, to allow for time for the relationship to develop. I'll be curious to know how it progresses in the next book since Maggie seems to have some major intimacy issues.
This was a pretty good story considering that it was half a book. The cliffhanger ending came as an abrupt and unwelcome surprise. Readers will have to get GAME OF LIES coming out on Nov. 19, 2016 to, hopefully, learn the rest of the story.
Favorite Quote:
She was cute as hell, the kind of feisty that revved him up more than anything else, but damn, she was being stubborn. She was obviously someone who saw the world in a prism of grays, when he knew too well it was stark black and white.
I got this book from the author in exchange for an honest review. You can buy your copy here.