Happy Friday everybody!
Book Beginnings
on Friday is now hosted by
Rose City Reader
.
The Friday 56
is hosted at
Freda's Voice
. Check out the links above for the rules and for the posts of the participants each week. Don't dig for your favorite book, the coolest, the most intellectual. Use the CLOSEST.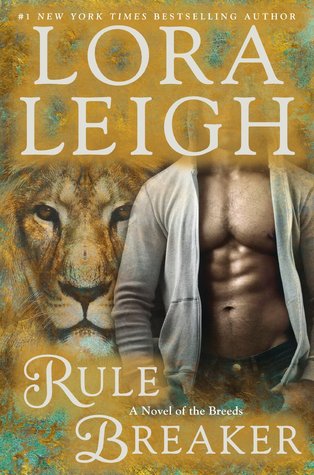 This week I decided to pull
Rule Breaker
by Lora Leigh off TBR mountain. It has been a while since I visited the world of the Breeds and thought it was time. Here is the description from Amazon:
Lion Breed and enforcer Rule Breaker has a few rules he doesn't break. But having sex with a woman outside his own breed, even a human woman, is not one of them. Especially when it's Gypsy, the party girl who's determined to lead him on a merry chase. But she won't be able to outrun the lion—or the man in hot pursuit.

What he suspects is mating heat may not be that at all. Just his animal instincts rioting, pacing, irritated whenever he's away from her. What ensues is a fiery affair that breaks all the rules of mating heat and will eventually endanger his mate with the very rules designed to protect the Breeds—for she's possibly been working against them…
Beginning:
Gypsy stared at the file her Coyote abductors had possessed. Stained by dirty fingers, the edges wrinkled, pictures half sticking out of it. The file lay on the wood box in front of the rough pallet of sleeping bags she sat on, its very presence a testament that what had happened had not been a mistake.
Friday 56:
His lips tilted into a half grin as he watched her closely while tucking his thumbs into the band of his pants, as though trying to find something to do with them besides touch her.